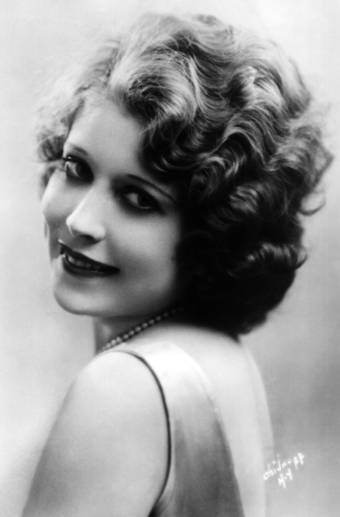 Annette Hanshaw (October 18, 1901 – March 13, 1985) was one of the first great female jazz singers. In the late 1920s she ranked alongside Ethel Waters, Bessie Smith and the Boswell Sisters.
Her singing style was relaxed and suited the new jazz-influenced pop music of the late 1920s. Although she had a low opinion of her own singing, she continues to have fans because of how she combined the voice of an ingenue with the spirit of a flapper.
Hanshaw made her one and only appearance on film[1] in the 1933 Paramount short Captain Henry's Radio Show, "a picturization" of the popular Thursday evening radio program Maxwell House Show Boat, in which she starred from 1932 to 1934.
Hanshaw was known as "The Personality Girl," and her trademark was saying "That's all" in a childish voice at the end of many of her records. [2]
Having grown tired of show business, in the late 1930s Hanshaw retired and settled into married life with her husband, Pathé Records executive Herman "Wally" Rose. Later in life, in a would-be comeback, she recorded two demo records, but they were never released.
Between September 1926 and February 1934, she recorded prolifically. From 1926–28 she recorded for Pathe (her sides were released on both the Pathe and Perfect labels). Starting in June 1928, she recorded for Columbia; most of these were issued on their dime store labels Harmony, Diva, Clarion and Velvet Tone. A handful were also released on their regular price Columbia and OKeh. Although most were released under her own name, she was renamed Gay Ellis (for sentimental numbers) and Dot Dare or Patsy Young (for her Helen Kane impersonations). Starting in August 1932, she began recording for the ARC with her recordings issued on their Melotone, Perfect, Conqueror, Oriole and Romeo. Her final session, February 3, 1934 was placed on ARC's Vocalion label.
Read more on
wikipedia
. Three songs attached.