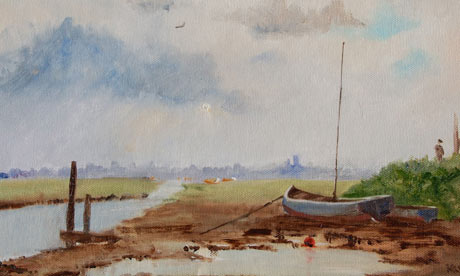 The boy who paints like an old master
His pictures cost upwards of £900, there are 680 people on a waiting list to buy them, and his second exhibition sold out in 14 minutes. Patrick Barkham meets the gifted artist Kieron Williamson, aged seven
Kieron Williamson kneels on the wooden bench in his small kitchen, takes a pastel from the box by his side and rubs it on to a piece of paper.
"Have you got a picture in your head of what you're going to do?" asks his mother, Michelle.
"Yep," Kieron nods. "A snow scene."
Because it is winter at the moment, I ask.
"Yep."
Do you know how you want it to come out?
"Yep."
And does it come out how you want it to?
"Sometimes it does."
Read the rest here.